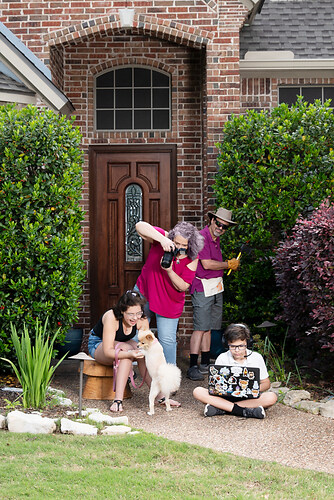 I am Carey Lynn and besides being a photographer I am also wife to an amazing man and mother to 12 year old twins.
Ever since I was old enough to hold a camera, I have been capturing the lives of my family and friends. Throughout the years I have enjoyed capturing all of those major milestones in my fairly large (my dad has 13 brothers and sisters...) family as well as capturing everything I see from my many years of travel.
I started my professional business back in 2006 and haven't looked back since. I still love making kids smile and making mom's feel sexy (see my Glamour Section) and just capturing life as it happens. I am a firm believer that life can change in an instant. You have to always stop and appreciate what you have today and capture those memories to heart to cherish forever. I hope that I can help capture your life's special moments.
Our Promise to you - As always, we stand 100% behind our work and will always ensure you are happy with your finished product. If you are not 100% satisfied, simply contact us so we can help.